MULTIDIMENSIONAL ACOUSTITRONICA 
EXCEPTIONAL MUSICAL ARTISTRY FUSED WITH EPIC CUTTING-EDGE ELECTRONICS 
SOUL GLITCH is a multi-sensory experience taking live Electro-Pop into unexplored territories with captivating and meaningful songs of the human condition we all share and how we grow both as individuals and as a collective.  This message is shared through musicianship in synergy with synthesizers, and audio effects in a realtime re-mix of live performance.
SOUL GLITCH has had the honor of sharing the stage with Bone Thugs-n-Harmony, Theophilus London, and The Floozies as part of SESSIONS LIVE festivals!!
"

It is Hasty's deepest wishes that his music has a positive and profound impact on others. He deeply believes that there is, in each and every one of us, a boundless capacity for love, empathy and connectedness to each other and the world we inhabit. His love of humanity is evident in his lyrics which promotes self-awareness, emotional intelligence and personal growth."
"

The socially responsible and conscious song writer, keeps close to the things that matter to his life and of his fellow man-kind. Music is one of his ways to express his angsts, challenges, resolutions, and love to the world that he loves."
"

Calling it (Our Code) a multisensory experience seriously is an understatement, there's so much going on instrumentally, tonally and atmospherically that it really takes the song to its next level. As impressive as the background is, we could not get through the review without mentioning the stunning vocals featured here. " - Austin Sher
"

Take It Back" has an upbeat vibe, great to get you in a good mood for the weekend, but it also shares a powerful message of empowerment to those that feel oppressed. Really enjoying the smooth vocals that give the song somewhat of an ethereal vibe and how the chorus got stuck to my head in no time. The beat is highly infectious and I loved the sax near the end of the song. If you're into upbeat electronic music with a soulful touch and powerful message, then you will enjoy "Take It Back""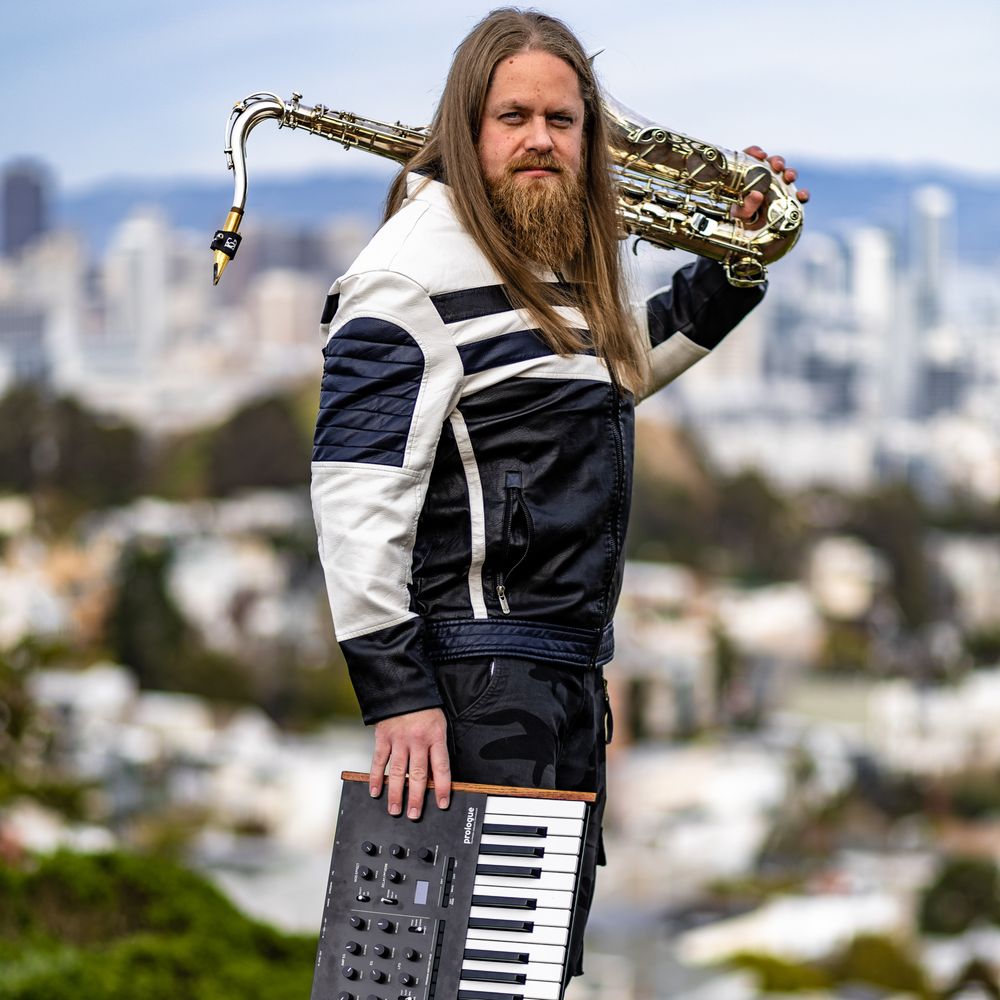 SOUL GLITCH
Nicholas Hasty, better known by the artist name SOUL GLITCH, is an American multi-instrumentalist, singer,  producer and controllerist.  Based in Northern California, SOUL GLITCH creates Epic Soultronica, a dynamic fusion of indietronica, electro-pop and synth-pop genres,
Soul Glitch electrifies the musical experience. An unfolding, shifting, and expanding multi-sensory encounter with music that nourishes the body and soul. A musical technology that constructs and deconstructs the themes of universal connection living inside us all.
Soul Glitch is a multi-sensory journey that takes live Electro-Pop into unexplored territories. A synergy of acoustic instruments, synthesizers, and audio effects in a real-time re-mix of live performance delivers an unshakable reminder of what is possible when you disrupt the established framework of artistic creation.
Through purposeful layering of synth-heavy production, melodic instrumentation, rich harmonies, and heartfelt vocals, Hasty brings us a cutting-edge, atmospheric experience that transcends the typical musical paradigm.
This is the experience of Soul Glitch. Tuning in to our higher selves and finding meaningful purpose in the interdependency of humanity and all living things through sound, imagery, and visceral sensation.